Tekiseisha: a Place to Encounter Modern Joboji Lacquerware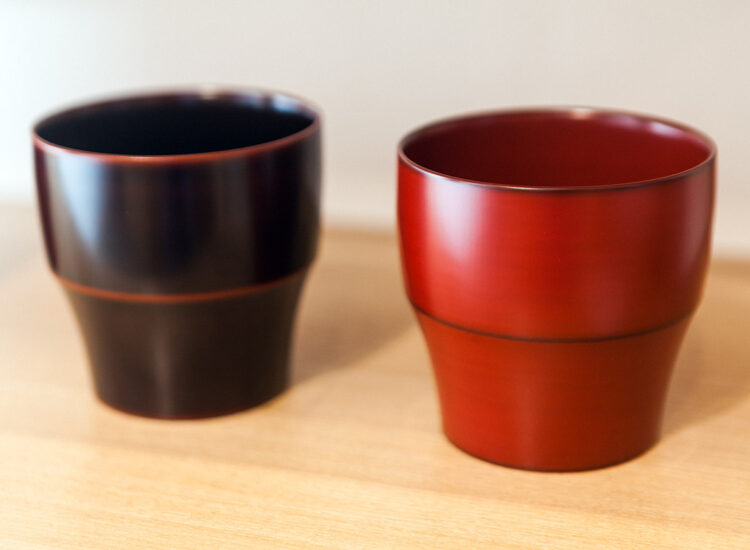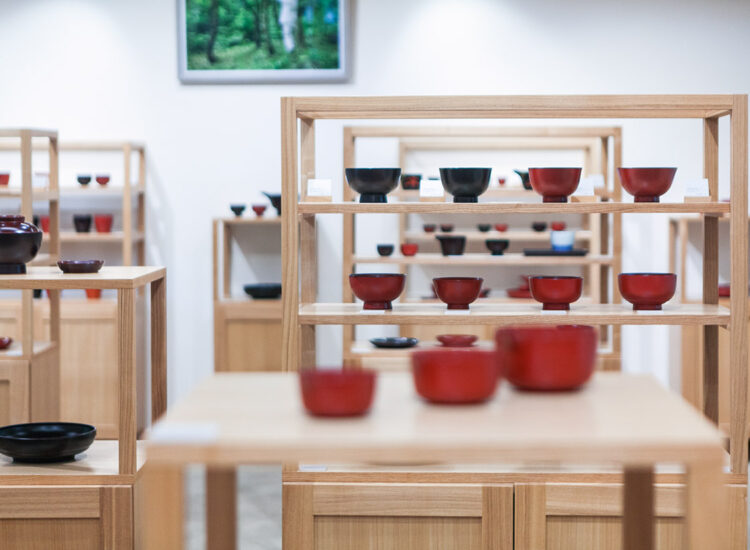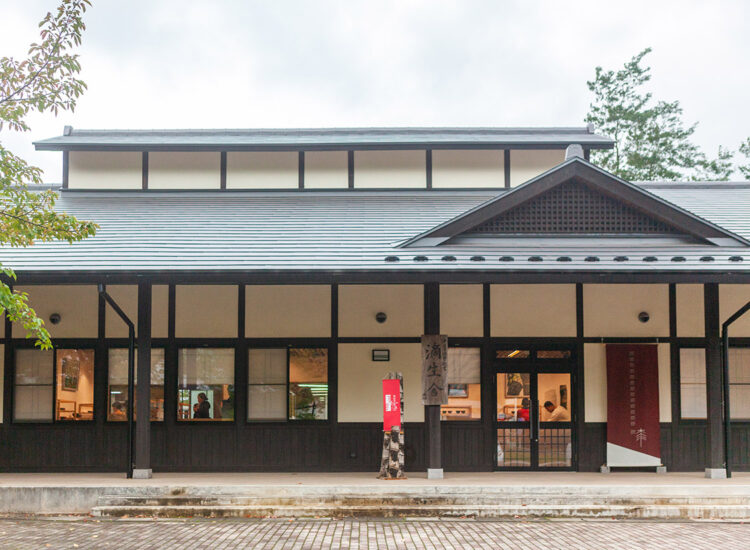 In 1995, Tekiseisha was opened in Joboji-machi, Ninohe City, the center of Joboji lacquer production, as a base for transmitting the history of Joboji lacquer. While training wood workers and lacquerer painters, the studio continues to preserve the tradition of lacquerware production, using only locally grown lacquer and repeating the process of painting and polishing over and over again to ensure the beauty and robustness of its products.
The showroom and the lacquerware production studio are located in the same building. Tekiseisha produces and sells lacquerware made entirely of Joboji lacquer as well as products using Joboji lacquer made by other craftsmen.
Visitors can hold each piece of lacquerware in their hands, learn how to use the lacquerware and about the production process, and watch the lacquer painters at work through the glass separating the store and the studio.
Currently, the lacquerware produced in the Joboji area of Ninohe City and the Ashiro area of Hachimantai City is called Joboji Lacquerware and Appi Lacquerware, respectively. The history of lacquerware production in the watershed of the Appi River, which flows through the two regions, has long been one of regional unity. In the past the lacquerware of these regions was referred to by various names such as Joboji Bowls, Nanbu Bowls, and Arasawa Lacquerware.
However, after World War II, the production of lacquerware declined due to the spread of plastic products and ceramics, and the increase of inexpensive imported lacquer. Nearly 20 years later, local tappers and lacquer painters have come together to revive the culture of lacquerware.
Joboji lacquerware has a smooth surface and becomes more lustrous with use. It can also be repaired and repainted for generations to come. The reputation of Joboji Lacquerware is growing as a product that fits modern lifestyles that aim for a sustainable society.
Photo provided by Ninohe City