Sahinai Mountain God Statue: A Prayer to the Mountains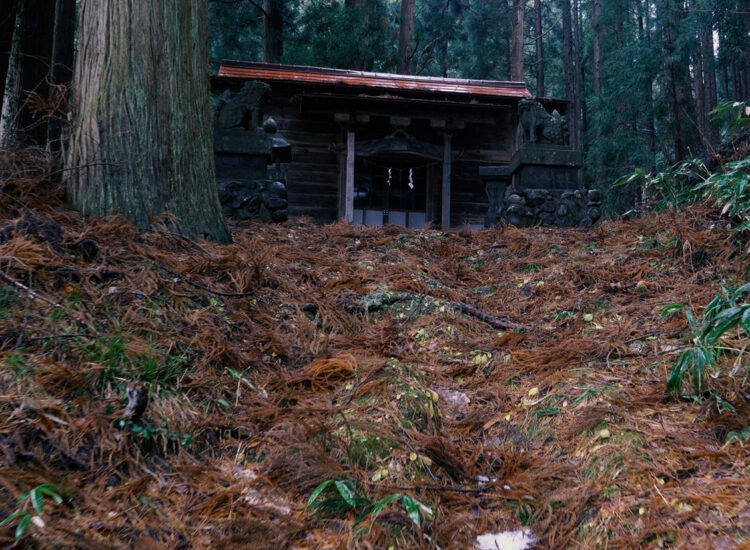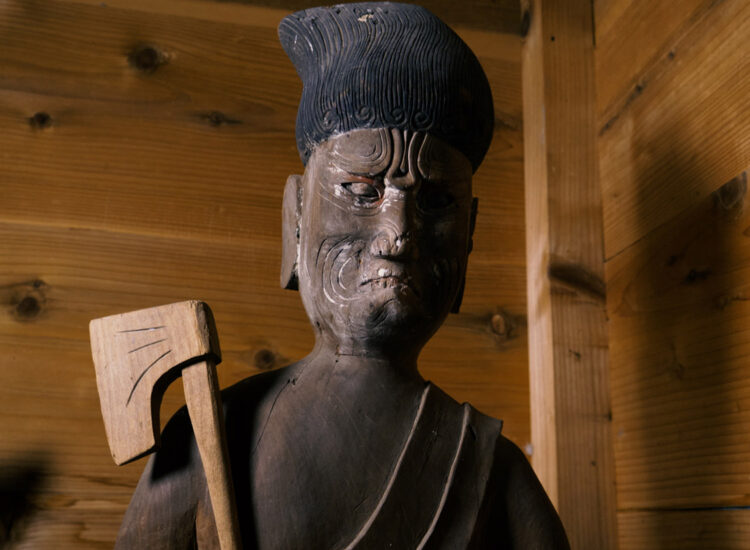 Mountain work is one of the livelihoods that characterize Hachimantai City. Our ancestors have long been grateful for the blessings of the mountains as they worked close with nature. Some jobs included transporting haruki (spring wood), sawing timer, crafting wooden vessels, making charcoal, and collecting edible plants and hunting wild animals as matagi (a traditional Japanese mountain worker). There are many shrines in the city, where the gods of the mountains are enshrined.
Our ancestors prayed to the Sahinai Mountain God Statue. The actual statue is enshrined at the mountain shrine in Tateichi, Hachimantai City, and a replica is on display at the Hachimantai City Museum.
This is a statue of Myo-o with his hair in the shape of a raging fire and an expression of indignation. Standing on a rock with an ax in his hand, he has a naked upper body with a woven cloth around his waist attached from the left shoulder. It is a statue that shows the process of transition from a Buddhist statue to a Shinto statue. The total height of the statue is 104 cm, and it is made of a single katsura tree.
The Sahinai Mountain God Statue, in the form of a raging god, shows the reverence for nature that the mountain people had.
Photo by Atushi Okuyama
→Access to Hachimantai City Museum