The Oyamada Family Lacquer Room: The Last Lacquer Room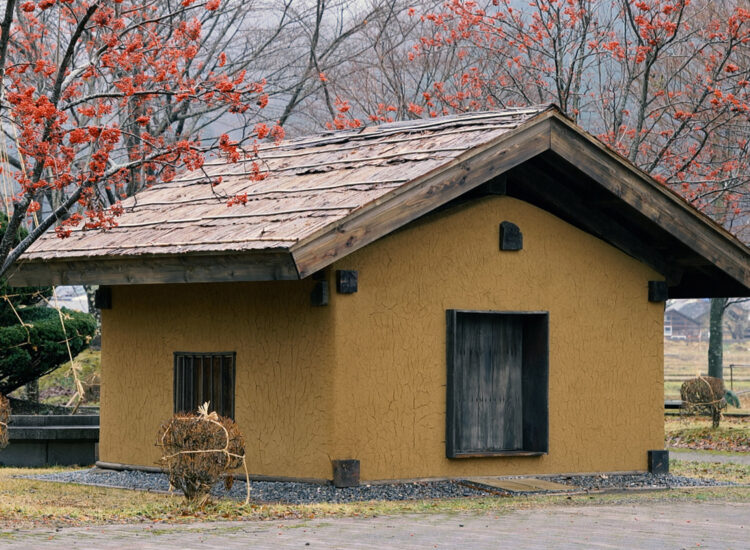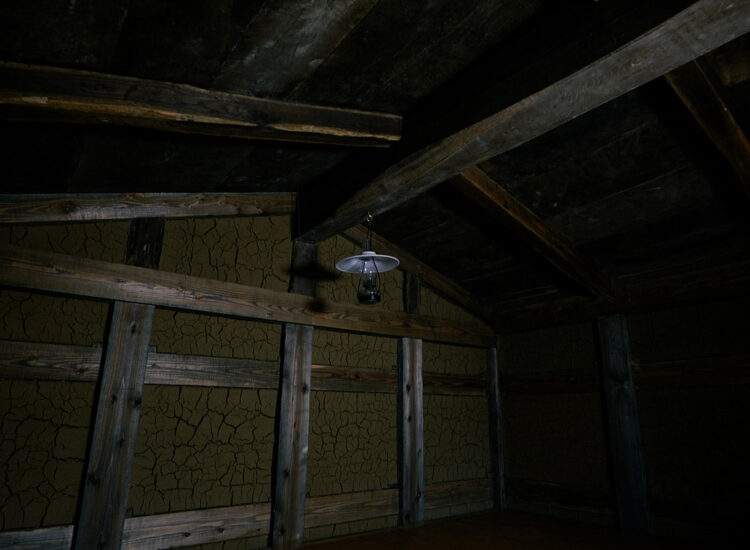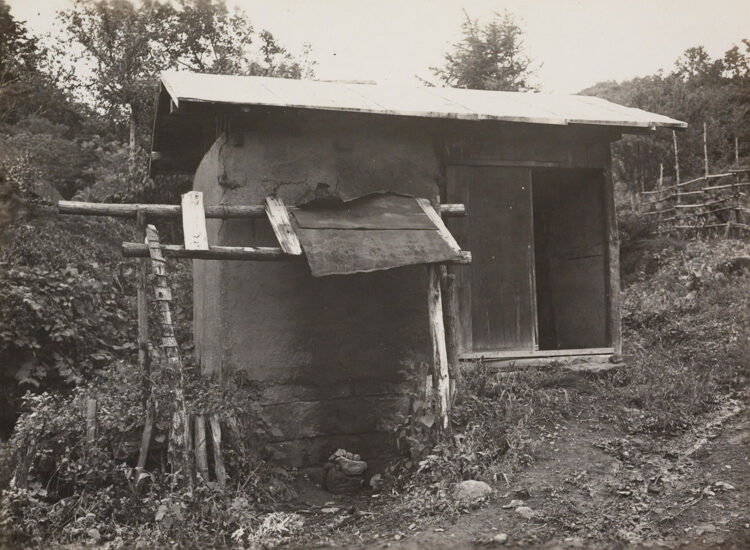 On the grounds of the Hachimantai City Museum, there is an eye-catching building with a unique structure that resembles a tea ceremony room. Built in the early Meiji period (1868-1912), it is a nuri-muro, which is a room for painting and drying lacquerware. It was originally used by the Oyamada family in the Iwaya area of the Asazawa district of Hachimantai City and was relocated and restored in front of the Hachimantai City Museum in 2021.
The Asazawa district, located in the middle reaches of the Appi River, has long been home to many lacquer painters. In the early Showa period, 76 of the 160 families in the area were reported to have been engaged in lacquer painting. Many of Asazawa's lacquer painters worked as individuals, and they all shared a room in the village. In those days, the roofs were made of thatch, and earthen walls were used to seal the room and minimize humidity and temperature changes. Inside the room, there was a square bowl made of stone to hold charcoal, and the lacquer painters worked around it to keep warm.
There were many buildings for drying lacquerware and storing lacquered products in the Asazawa district until the 1950s, but now this is the last one.
Lacquerware produced in the Asazawa district was sold in the prefecture as well as in neighboring prefectures such as Akita, Aomori, and Miyagi. After the Second World War, however, lacquerware production declined quickly with the advent of plastic products called Bakelite. Consequently, the lacquer painters of Asazawa, like the wood workers of Akasakata, turned to charcoal making or went to work in other regions, and unfortunately, the lacquer painters disappeared from the district. This place is a valuable cultural asset for understanding Asazawa's lacquerware industry.
Photo by Atushi Okuyama
Photo provided by Institute for the Study of Japanese Folk Culture Kanagawa University
→Access to Hachimantai City Museum