The Joboji Urushi Forest Undergoing Repeated Regeneration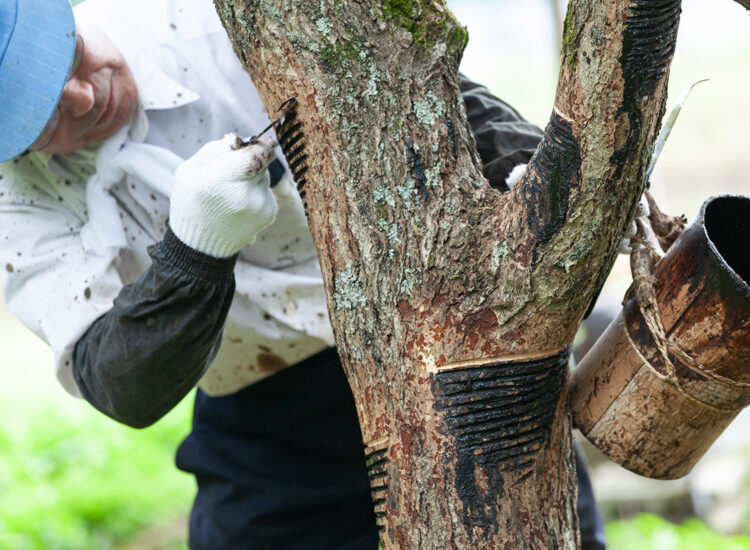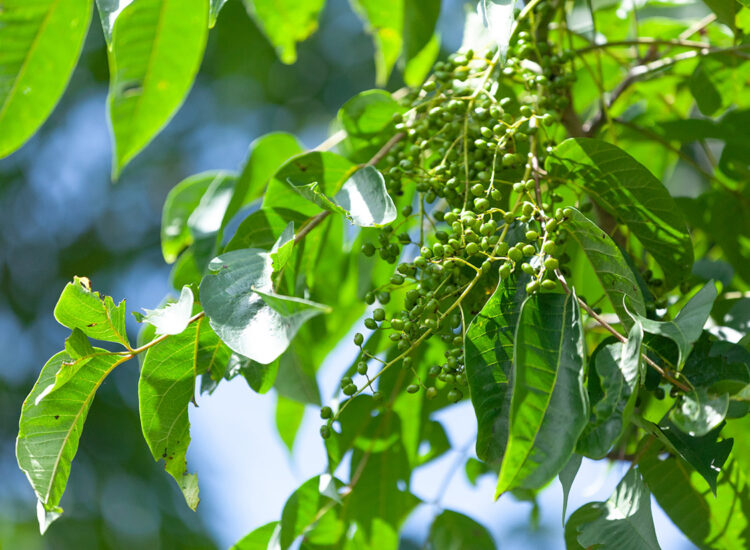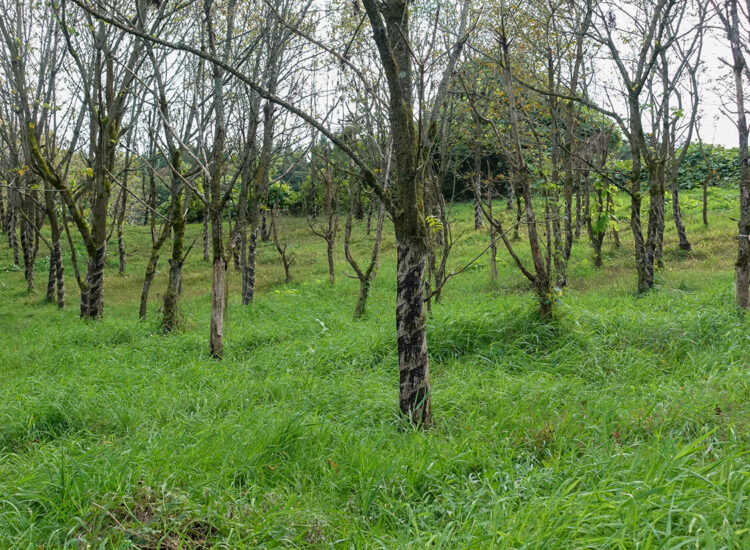 The Joboji Lacquer Forest is located in Myoujinzawa, Joboji-machi. It is a lacquer forest where lacquer tapping is still practiced and is a recommended spot for tourists to visit freely.
The lacquer from Joboji is known for its smoothness and high quality and has been used to restore valuable cultural assets such as the Yomei-mon gate of Nikko Toshogu Shrine, Futarasan Shrine, and Rinnoji Temple. Since 2006, the Agency for Cultural Affairs has designated areas where plant materials are produced as Hometown Forests of Cultural Properties to ensure a stable supply of materials for conservation and repair. The Joboji Lacquer Forest was registered as the first such forest on March 27, 2007, covering an area of approximately 4 hectares and 4,000 lacquer trees.
It is difficult to increase the number of lacquer trees unless they are planted. First, seeds are collected and germinated to make saplings. After the saplings are grown in the nursery, they are replanted in the mountains, where the underbrush is cleared and they grow for 15 to 20 years. When it grows to a thickness of about 15 cm, it is finally at the stage where lacquer can be collected. The lacquer tapping process takes place over six months from June to early November, and only approximately 200 grams of lacquer can be extracted from each tree, which is called "a drop of blood" and is treated with great care.
In 2015, the Agency for Cultural Affairs announced that domestic lacquer is to be used for the restoration of Japan's national treasures and important cultural properties. Since then, the number of lacquer tappers in the Joboji area has doubled from about 20 to 40, and the amount of lacquer collected is gradually increasing. In addition, in December 2020, the lacquer tapping technique was registered as a UNESCO Intangible Cultural Heritage as a traditional technique for handing down wooden structures.
If you are lucky, you may come across a lacquer forest during the lacquer tapping season. Even during the off-season, you can get a feel of the lacquer tapping process by looking at the scratches on the trees and the traces of sap that have flowed down.
Photo provided by Ninohe City
→Access to the Joboji Urushi Forest